Vincent Ingala & Julian Vaughn – Houston
$65.00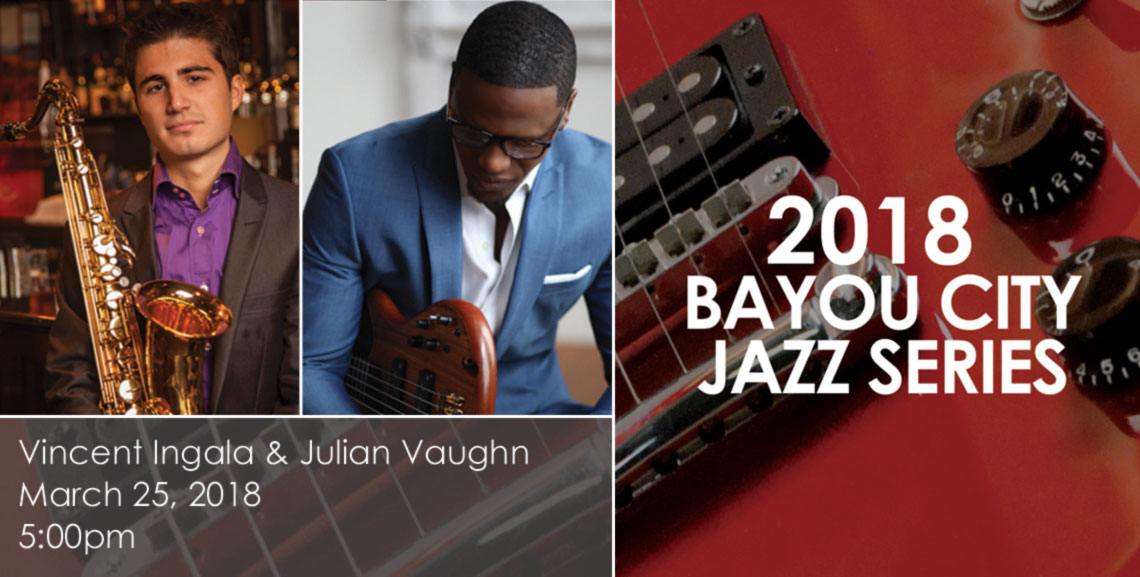 ALW Entertainment presents an intimate evening of Jazz in the amazing House of Blues. Each night will include a wonderful evening filled with sounds from some of today's groundbreaking Jazz musicians. Come enjoy a show or an entire season of the best Jazz experiences in Houston.
PURCHASE TICKETS
Vincent Ingala
One of the fastest emerging contemporary jazz recording artists in recent history, Vincent Ingala has blasted into an exciting stratosphere of his own making since his 2010 debut album, North End Soul.
Still in his early twenties, the charismatic saxophonist has been named Billboard Smooth Jazz Artist of the Year in 2012, Sirius XM Watercolors Breakthrough Artist of the Year in 2013, and his music is consistently found atop the most noteworthy music charts in the world, including three number one hits on the Billboard Smooth Jazz Chart, and seven singles in the Billboard Smooth Jazz Top 10.
Julian Vaughn
A dynamic lead bass player from Kansas City, bassist Julian Vaughn is rapidly becoming a major player in the contemporary jazz genre.
With 2 number one hits making it on the Jazz Billboards Chart, Vaughn's current single title "Bona Fide" has reached the Top 10 and still climbing. Vaughn's 4th album is due June 30th and will be his 4th studio album to date.
"I want to be known as a great writer and producer just as much as I am an artist". Vaughn wants to continue to redefine the lead bassist role in the smooth jazz genre.